For Sponsors
Patient Recruitment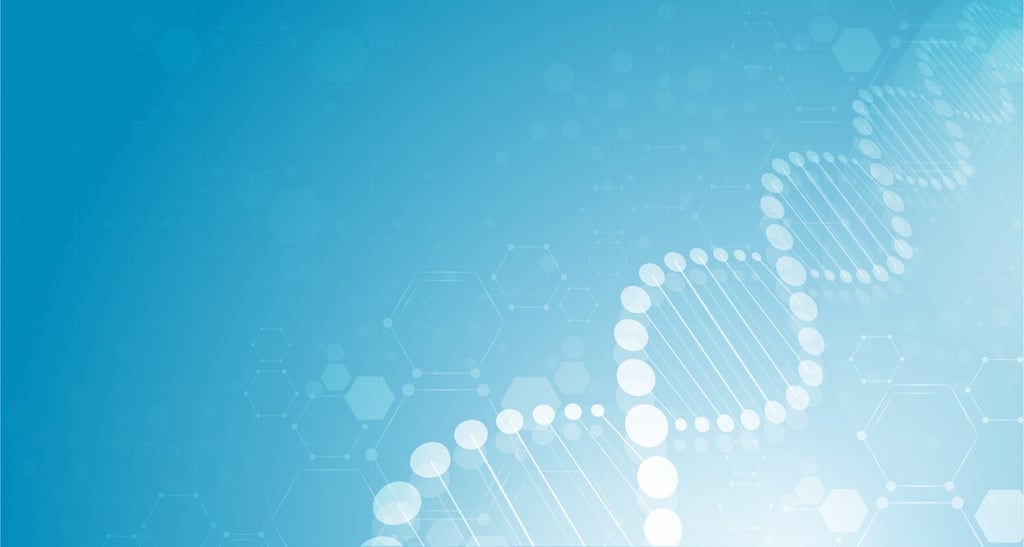 Our Recruitment Capabilities
For each study we develop comprehensive recruitment plans and understand the importance of flexibility to achieve our goals.
"We recognize that we have to meet the goals set by the Sponsor and agreed to by us. Our skilled feasibility staff review all trials objectively and only agree to take trials where we have the capability to be successful. Your success is our success."

Dr. Joseph Soufer, Medical Director.
We are constantly communicating with the patients in our database through emails, social media, and personal discussions. We have relationships with our affiliated outside providers that assist us with identifying patients for our trials.
We conduct both short duration (3 months) and long term (3-5 years) trials. Our overall average retention rate is 95%.
During any one year we have roughly about 30 enrolling trials being conducted by multiple Investigators.
Clinical Trials for Chronic Conditions
Over the past 20 years we have had a vast array of clinical research trials for chronic conditions (e.g. chronic kidney disease, diabetes, cardiovascular disease, anemia, etc.). With our expertise in multi-therapeutic studies, we have been successful in recruiting and retaining subjects in even the most complex trials. Our dedicated staff strives to meet or surpass our enrollment goal numbers in all trials that we conduct while maintaining high standards and providing quality data to our sponsors. Here are just some examples of our past successes:
Diabetic Experience
Over the past 20 years we have researched early drugs from Sulfonylureas and early insulin (inhaled) to the more commonly used SGLT-2 inhibitors, DPP-4's, and GLP's, among other classes OAD's. Most recently we have been versed in different types of insulin as well as weekly dosing insulin. We have participated in numerous trials which included the use of electronic diaries as well as Continuous Glucose Monitoring systems. Our Diabetes expertise is also in combination with Cardiovascular Disease/Cardiovascular risk factors as well as Renal Disease and the progression of Renal Disease. Our Principal Investigators are experienced and follow the aggressive algorithms in the 'treat to target' and titration protocols.
Case 1: Type 2 Diabetes with CV Events
This trial consisted of subjects with Type 2 Diabetes who were at risk for Cardiovascular Disease or had a Cardiovascular Event. We exceeded our enrollment goal of 27 by 33% [36 subjects] in an eighteen month enrollment period. In addition, we retained 86% of subjects over the course of five years.
Case 2: Osteoarthritis of the Knee
We have participated in many innovative Osteoarthritis trials which have included monoclonal antibodies as well as other types of injections. In one of our OA trials, an open-label eight week competitive enrollment, we enrolled 28 subjects in a six month enrollment period, surpassing our enrollment goal of 20. We retained 96% of all subjects. Our success with this trial led to the sponsor awarding us subsequent OA trials.
Case 3: Type 2 Diabetes with CV Risks & Renal Impairment
This trial enrolled subjects with Type 2 Diabetes who had Cardiovascular Risks and Renal Impairment. We exceeded enrollment in this trial as well, enrolling 20 subjects with a goal of only 15. Over the course of this three year trial, our retention rate was 90%.
Weight Loss & Obesity Trials
Chase Medical Research has worked on approximately 22 weight loss/obesity trials. We always meet our enrollment goals and even previously enrolled 50 subjects in one trial. Our clinical team ranges from physicians, nurses, and dietitians that are sensitive and supportive to the subjects that participate in these types of trials. Our enrollment capabilities for each of these trials easily exceeds our enrollment goals and our retention is near 100%.
Vaccine Trials
Chase Medical Research has performed several vaccine trials . We have the appropriate staff and patient population to achieve and exceed our contractual enrollment goals. Our clinical infrastructure, including experienced and dedicated doctors and nurses, are able to enroll in excess of 150 patients per week.
Marketing and Recruitment
Our population of patient volunteers is crucial to our ability to meet the needs of the sponsors.
For each trial, we develop an enrollment strategy to streamline our recruitment process. We have full-time recruiters who interface with the volunteers daily, and supervisors who are responsible for overseeing the initiatives for facilitating and tracking recruitment.
We use a combination of traditional marketing and digital marketing to reach the maximum number of patients. Common methods we utilize are: TV and newspaper ads, local outreach, social media advertising, Google Adwords advertising, and email marketing. In addition, we have developed mechanisms for EHR data mining of our affiliated physician practices based on the criteria of the trials.
We've found that by building a bond with those in our community, we are able to foster constructive relationships. Here are a few different ways we interact with and assist those within our community:
Free onsite and online diabetes education seminars at our facility
Outreach at churches, senior centers, and assisted living facilities
Frequent talks in the community about clinical trials and educational talks about specific conditions
Outreach to many associations in the area such as, Alzheimer's Association, Better Breathers Club, and more
Participation in charity walks
Free health screenings at our facility: A1C testing, memory testing, and more
Regional Demographics
Chase Medical Research emphasizes building medical relationships in our community. Our relationship building with these key partners (physicians and volunteers) allows us access to over 75,000 patients within 15-20 miles of both our Waterbury and Hamden location.
Our locations provide us with major interstate highway access and have a catchment area of 500,000+ people combined. The area has a diverse ethnic population, hospitals within a few miles of our facilities and multiple colleges and universities (University of CT branch, Quinnipiac University, Post University, Naugatuck Valley Community College, & Tunxis Community College).
Need More Information?
Don't hesitate to contact us with any questions that you may have about our capabilities, facilities, or staff. It's difficult to list everything we have done, so if you don't see something that you have questions about, please use the form below to contact us!
Thanks for submitting the form.